Everywear Campaign
Consulting | Creative | Content | Social | Digital
Growth Challenge
Following a comprehensive brand refresh and sub-brand consolidation, totes ® needed a fresh, new way to engage consumers around their Everywear technology - the proprietary compound that imparts a range of ownable benefits to their sandals and boots. Focusing on a value-conscious millennial target, the campaign needed to connect with consumers while reinforcing product benefits and RTBs.
Objective
Execute an omni-channel campaign that delivers the new brand strategy, showcases product benefits, and connects with the consumers in compelling and relevant way.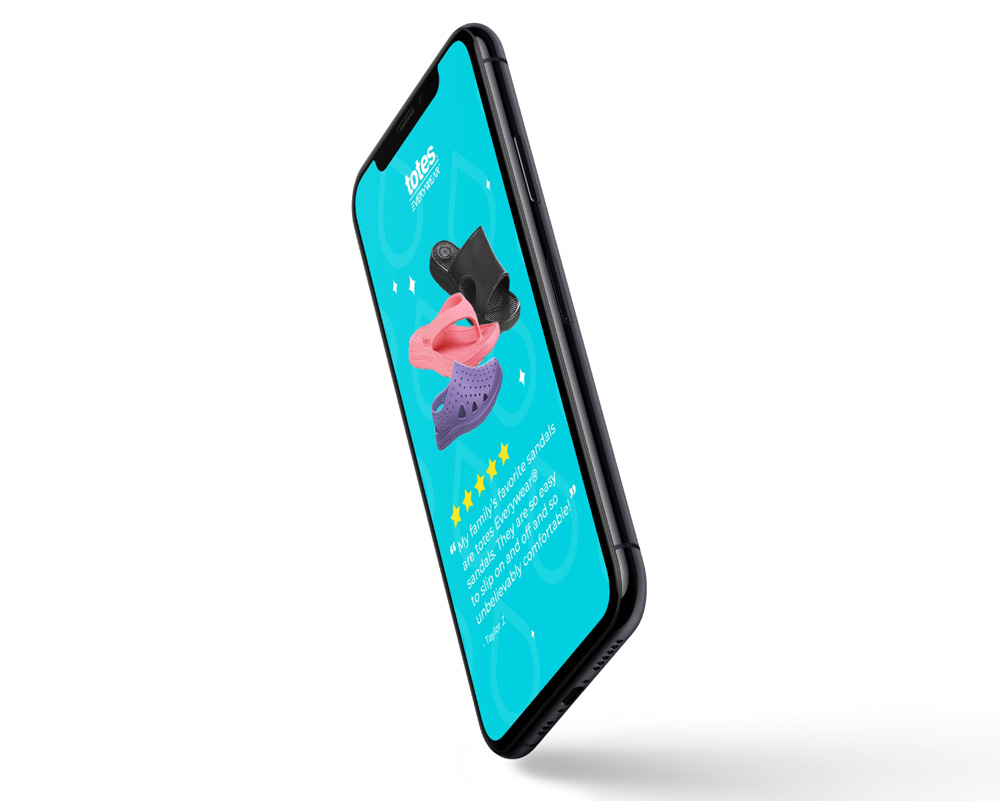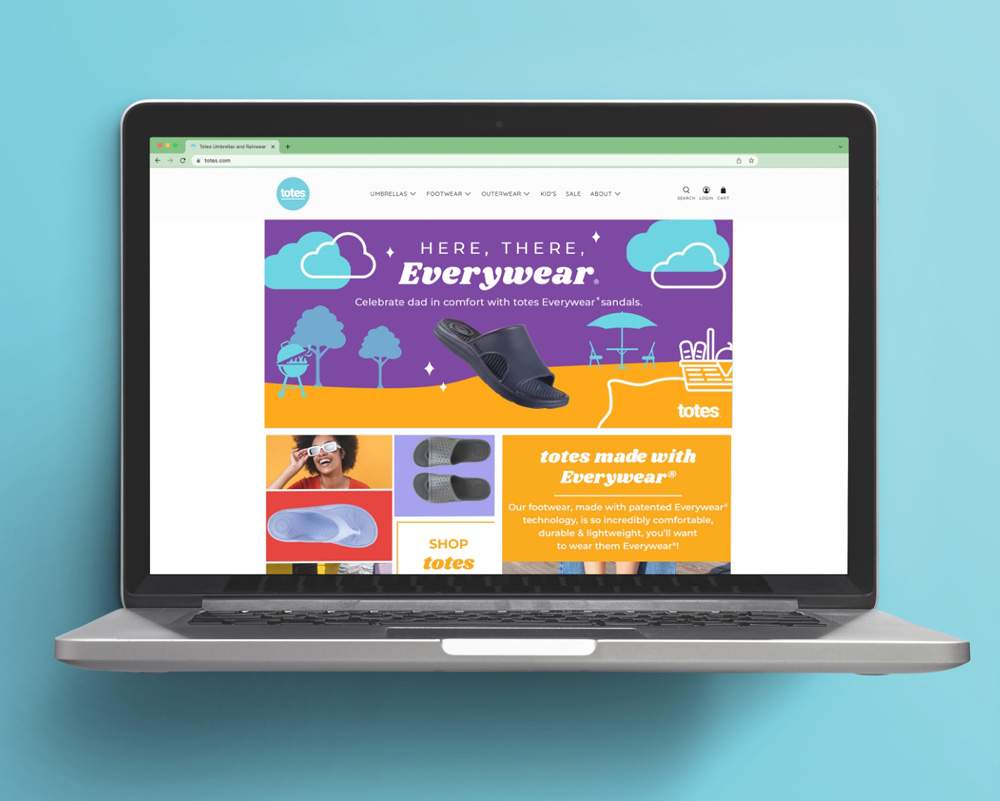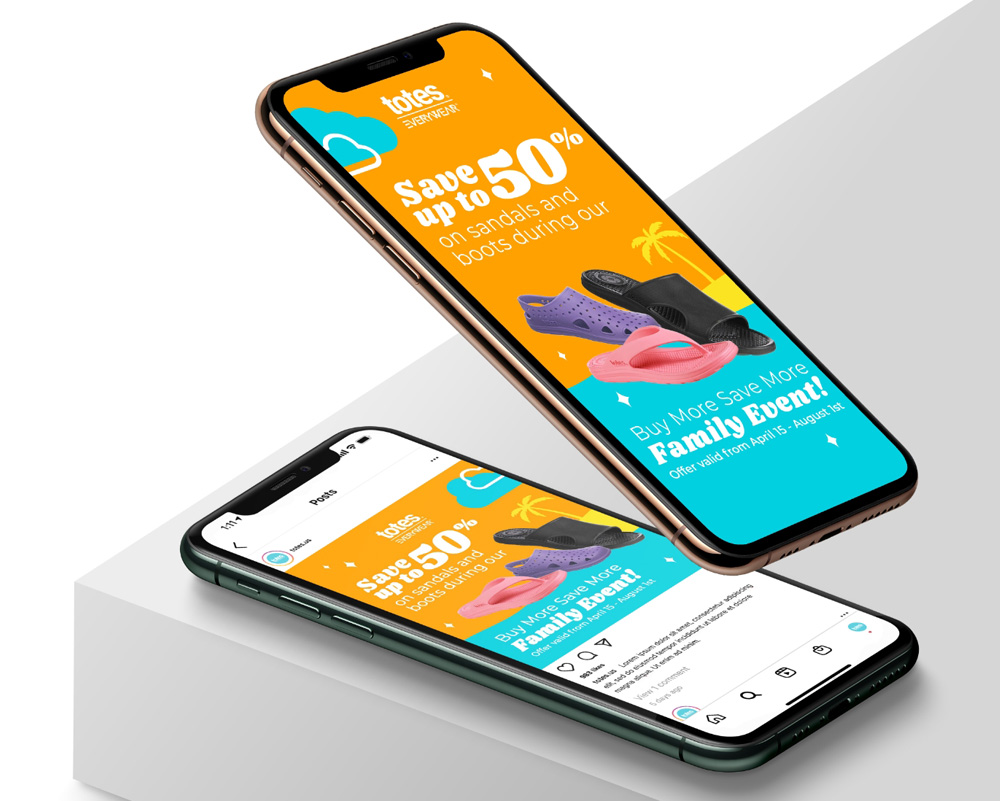 Value-Minded Millennials
---
According to survey data from YouGov, this consumer demographic prefers a hybridized approach to shopping, i.e. browsing in-store then purchasing online, ordering online then picking up in-store, and using apps to purchase in-store. Our campaign seamlessly integrated across multiple online and offline touchpoints, ensuring the new brand identity was consistently deployed to our target consumer.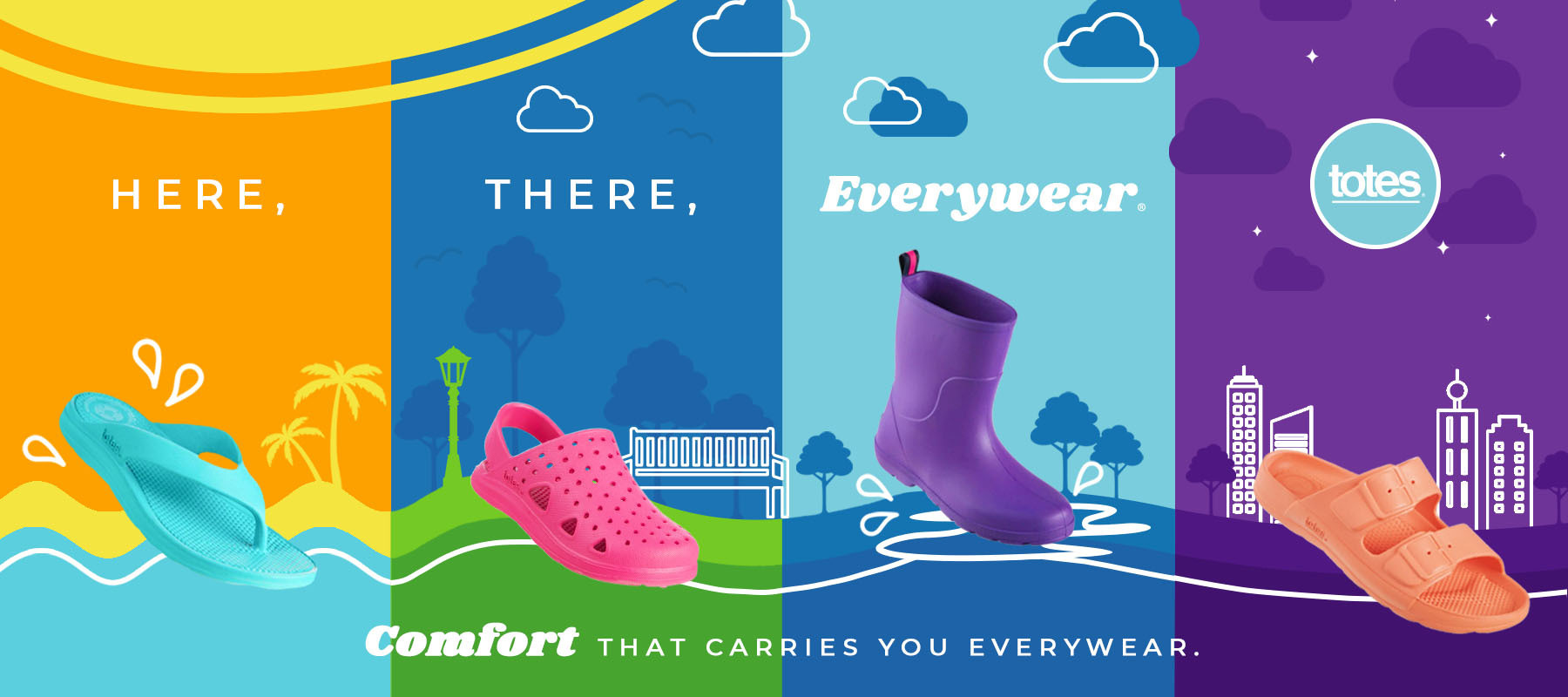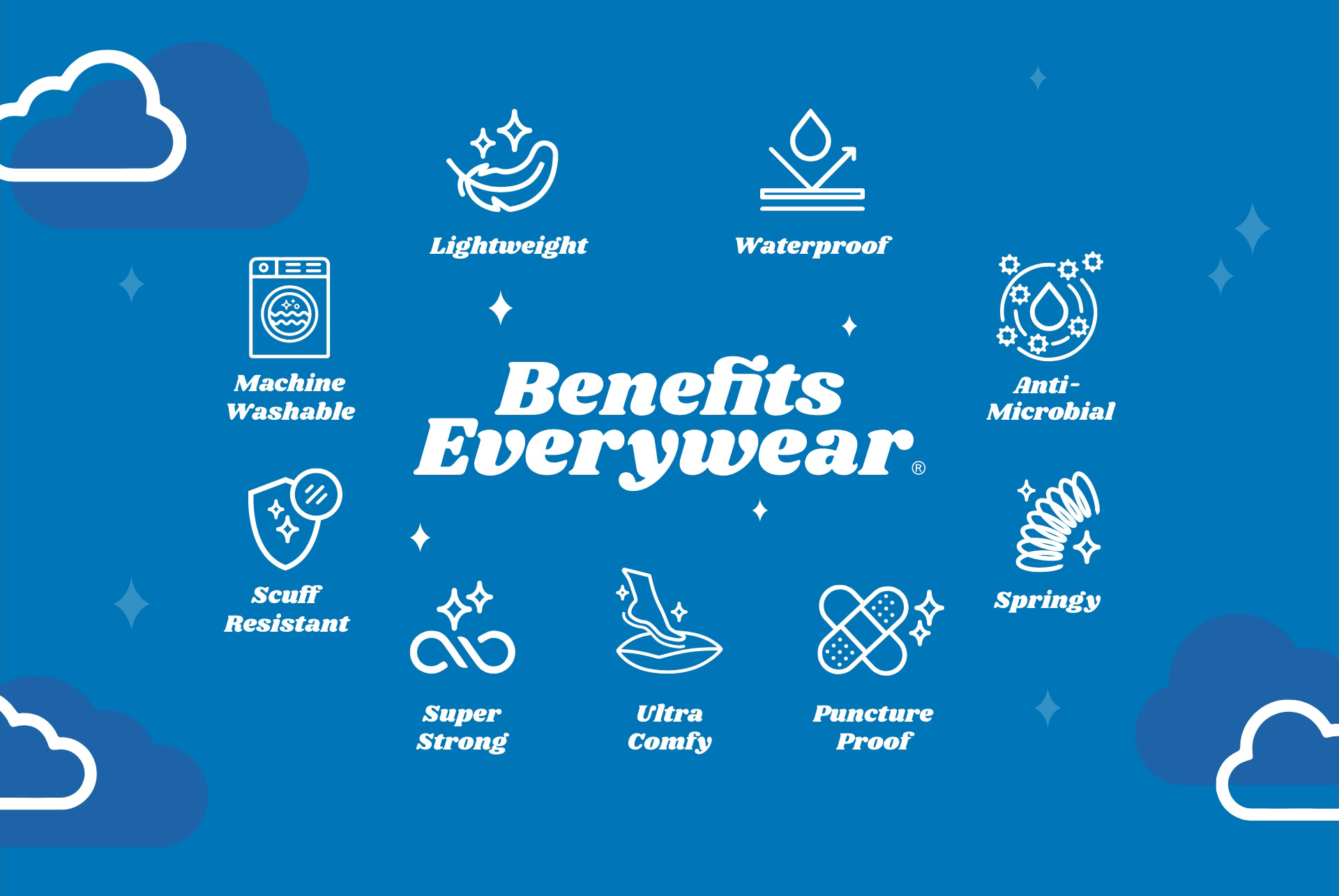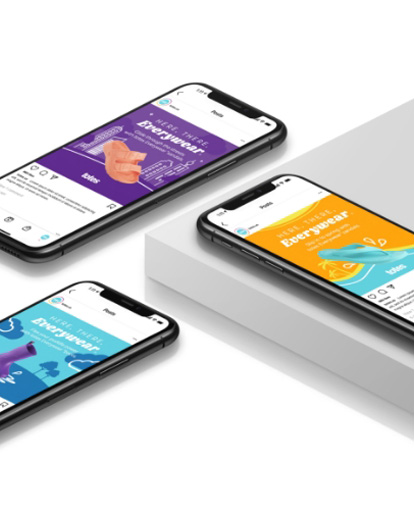 Campaign Ethos
Meeting at 4:30. Soccer at 4:30. Dinner on the table by 5:00. The expectation to be everywhere, do everything, and never let a single ball drop seems to be the price of entry for modern family life.

So as you dart left, hang right, and put the SUV in park for what feels like the fifteenth time today, totes ® is there to bring you back to the bright side. Rain or shine, baseball practice or business deals, a pair of trusty totes ® will give you the confidence you need to take on every element, every day, Everywear.
2.5x
Higher paid social ROI vs. prior campaigns.