COVID-19 Relief Program
Business Development | Consulting | Content | Creative | Digital | Events | Media | PR | Sales | Social | Sports Marketing
Growth Challenge
Within 30 days of the pandemic hitting the U.S., the Kroger Health team was fully pivoting the organization to offer clinical services – including testing and treatment – that would help American's combat the virus. Our team partnered with Kroger Health leaders on a comprehensive plan that included gaining FDA Authorization for at-home collection and testing, in clinic testing (PCR, Antigen, and Antibody), and B2B selling and testing. In addition, our team played a key role in helping to mobilize hundreds of drive-thru testing sites nationwide, resulting in more than a quarter of a million tests during the heart of the pandemic. Lastly, we created the holistic marketing campaign to drive awareness and conversion of COVID-19 vaccinations administered by Kroger Health pharmacists and nurse practitioners, including partnerships with elite professional athletes and a national TV commercial/campaign.
Objective
Reposition the Kroger Health business and brand during the pandemic in order to drive awareness, consideration, and conversion of Kroger's pharmacy and clinical services.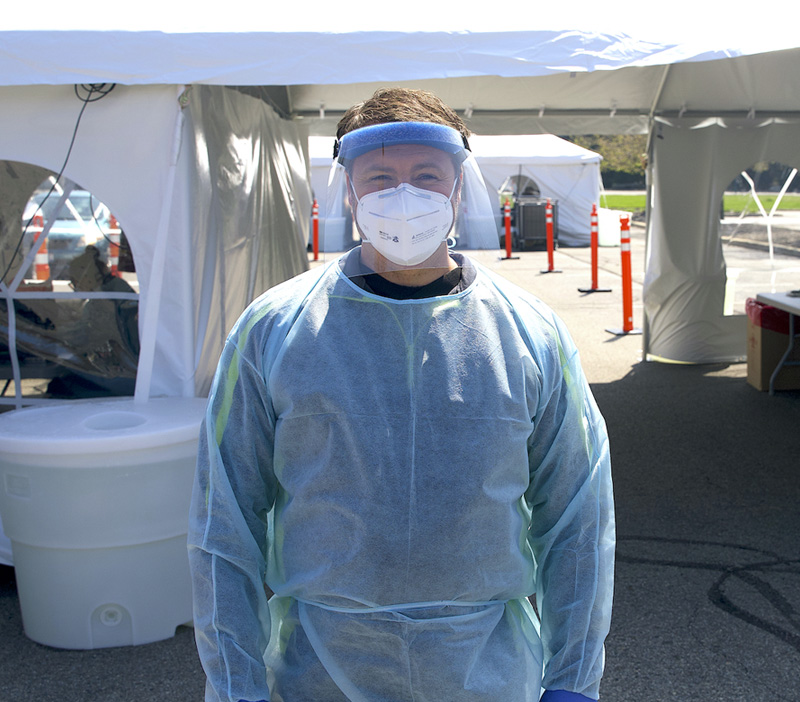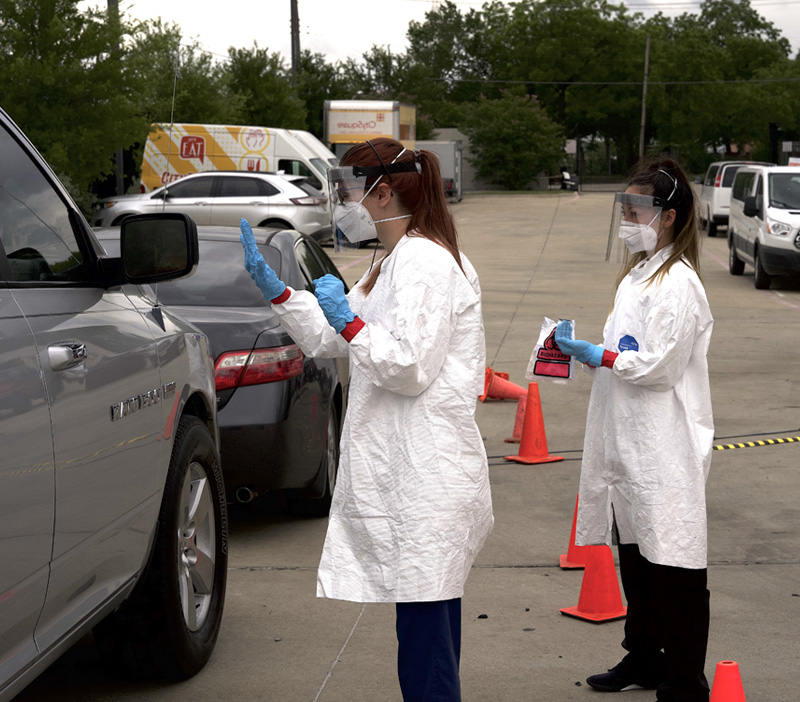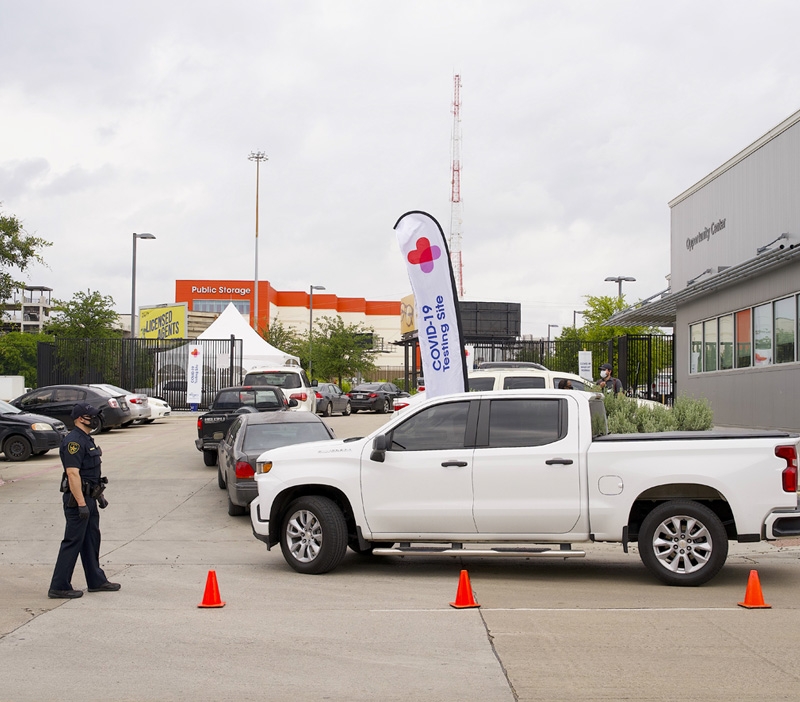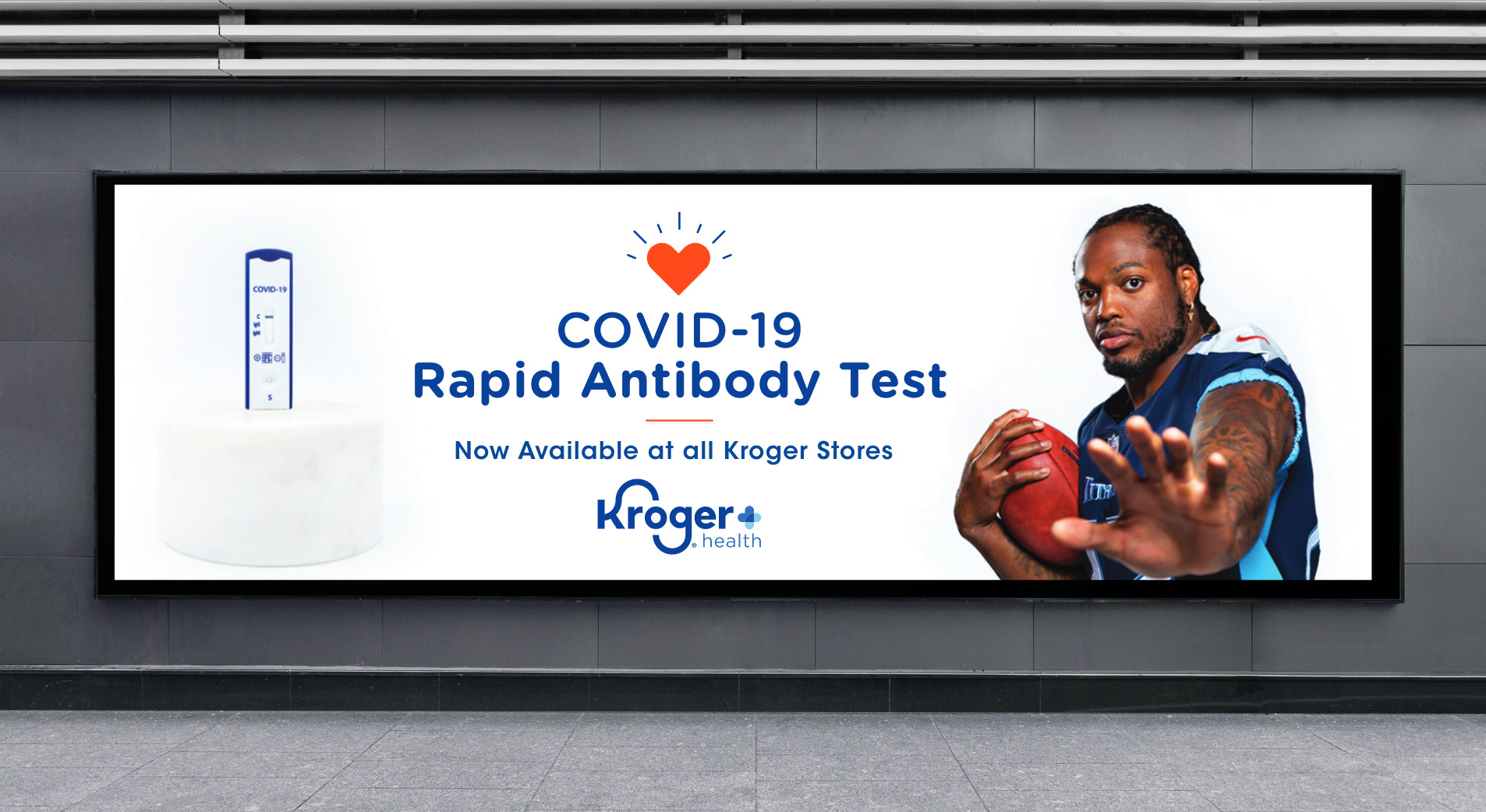 Path to Home Collection FDA‑Authorization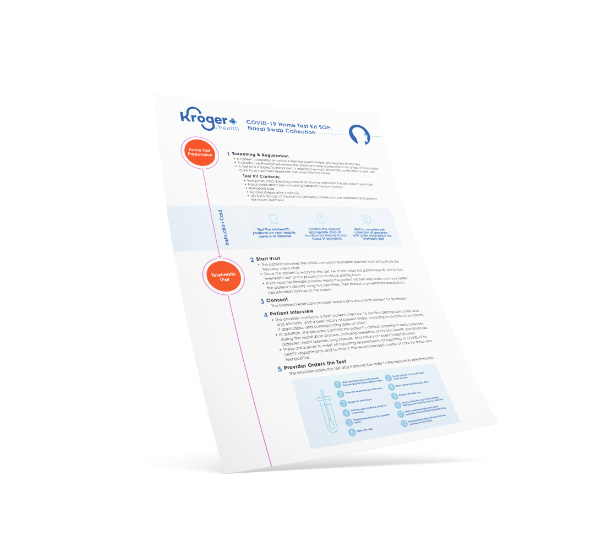 In May of 2020, we began working alongside the Kroger Health clinical team and the FDA to bring At-Home COVID-19 testing solutions to consumers.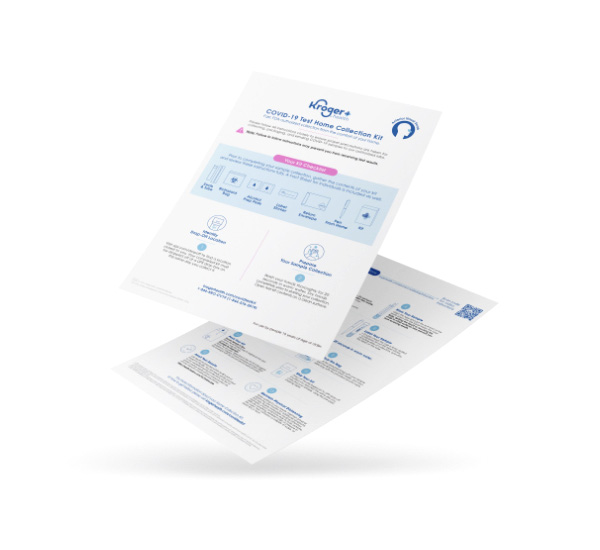 In partnership with the FDA, we created custom step-by-step "Instructions for Use" guidelines for inclusion in each COVID Home Collection Kit.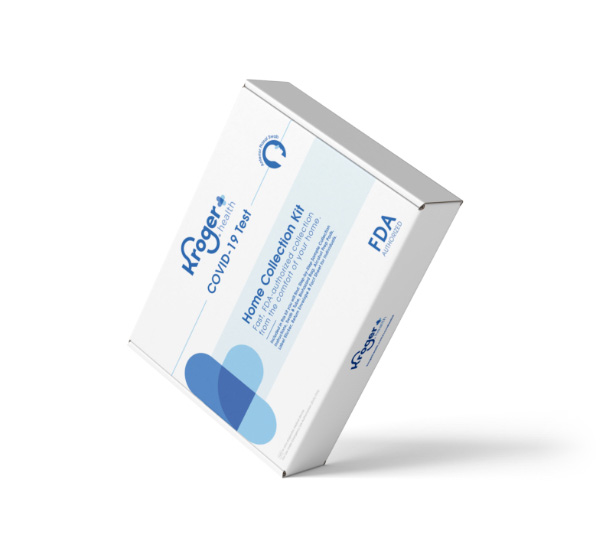 On July 1, 2020 Kroger Health received final authorization from the FDA for it's COVID-19 Nasal & Saliva Home Collection Kits to be shipped to customers.
1 Million
Weekly capacity for delivering COVID-19 vaccinations at Kroger Health stores.