 Brand Repositioning
Consulting | Creative | Content | Social | Influencer
Growth Challenge
While 23andMe is best known for genetic ancestry exploration, their complete product offers over 100 DNA-based insights into health risks, traits, and carrier status. To drive growth, the brand needed to reposition itself as a trusted partner in health, not only ancestry. In the year of '23, we saw an ownable opportunity to bring people together by uniquely championing health and diversity.
Objective
Drive awareness, trial and advocacy of 23andMe.
Elevate healthcare messaging, research, and repositioning.
Integrate product benefits, attributes, and points of difference.
Galvanize community via authentic customer stories and experiences.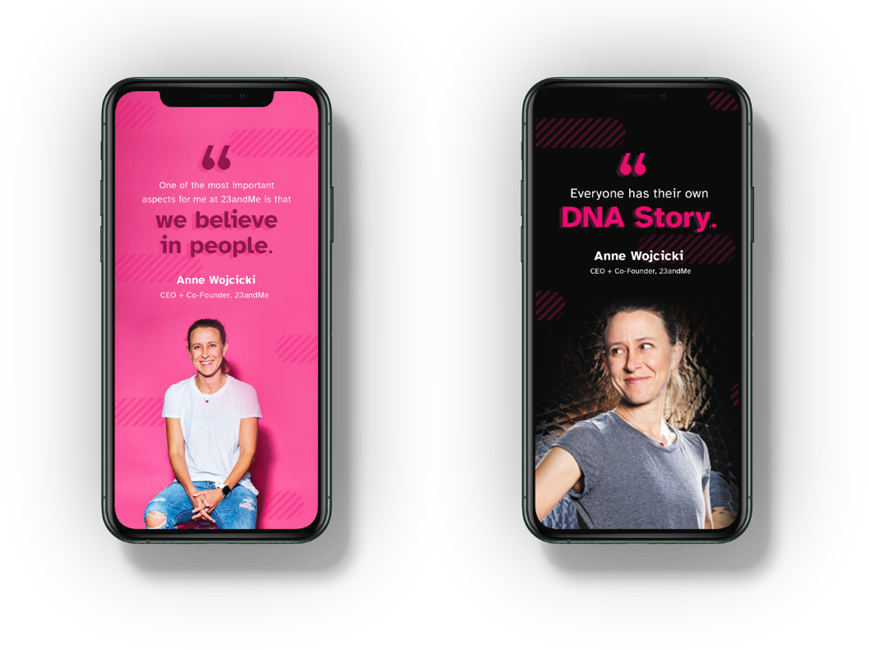 We're all 99.5% genetically identical.
---
In 2023, we will drive awareness and advocacy of our shared DNA, while celebrating the small but beautiful differences that come to life in our personal 0.5%.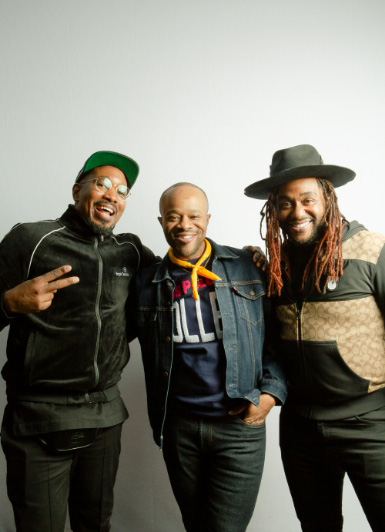 Content Strategy
We identified three strategic pillars for always-on social and content that support 23andMe's brand repositioning.


Product

- Highlight the 140+ health insights offered by the Health + Ancestry product.



Expertise

- Leverage our internal experts to drive clinical credibility + reinforce brand purpose.



Culture

- Authentically speak to cultural moments, global trends, and population-specific health risks.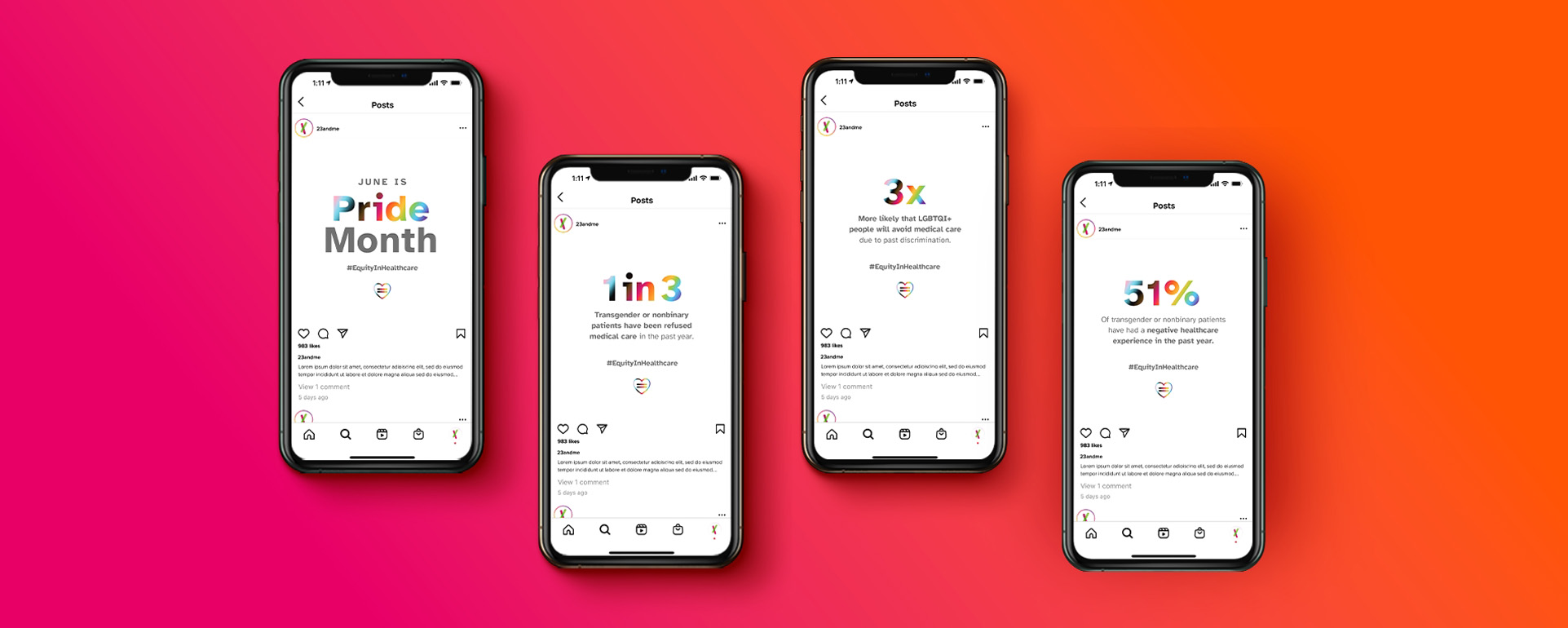 +523%
Increase in all-platform social engagement rates.